About Us
AJMMEDICAL Now and the future :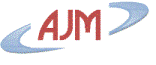 provides reusable pulse oximetry sensors for continuous monitoring of blood oxygen saturation and pulse rate in compatible with different manufacturers of pulse oximeters and patient monitors.

• Offers comfortable, durable and accurate pulse oximetry sensors designed to fit adult, pediatric and infant patients.
• Specially designed, polyurethane jacketed cable, flexible bend reliefs at the connector and sensor end provide extra durability and extend product life of AJM pulse oximetry sensors.
• The cable very easy to clean from blood node, AJM pulse oximetry sensors use all medical grade Polyurethane, Silicone, Santroprene, Polypropylene and ABS components. No LATEX. No PVC to maximize patient safety and comfort by minimizing the risk of bio-compatibility problems.
• The wide range of available connectors and precision optoelectronic components that meet the specifications and performance levels of the OEM sensors make AJM oximetry sensors compatible with most of the pulse oximeters and patient monitors in the market.
Others medical accessories supplies from the good quality company from china , USA and Europe company.
We warranty quality of all my producst